Are there particular paper stocks that offer the best value?
There are many stocks printed every day, which gives us the opportunity to pass savings on to our clients. Talk to us to find out how you can save.
Can I get a sample of finish to make sure it's what I want?
Yes, we have samples of a variety of finishes to view.
Can you assist with design work?
Yes. We have a range of designers who specialise in different areas available to help you. We can also ensure that your artwork is ready for print.
Can you send print material around Australia?
Yes. We have nationwide distribution, and key signage suppliers in the major cities.
Do we follow precision technology compliance?
Yes, we comply with ISO 12647-2:2204 standards.
Do you work with marketing departments?
Yes. We understand that marketing teams have a lot going on. We can save you time and money with our complete printing solutions – we are a one-stop shop.
Does my booklet need to have a certain number of pages?
Because it is printed in sheets in lots of four, your booklet's page count must be a multiple of four, for example 4 pages or 8, 12, 16, 20, 24, 28, 32 etc.
Does print still matter?
It appears a combination of print and digital advertising can be very effective. This survey refers to the combination of print and digital advertising as the "omnichannel advantage."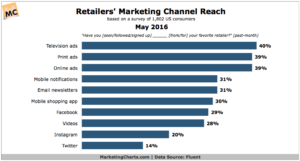 How do I know I am getting the best deal?
We will source the best deals from a range of specialised printers.
How do I know what the best printing finishes are?
How do I supply finished artwork?
Ideally press ready files as a high-resolution PDF with bleed and trim marks. In 300-350 DPI, colour should be CMYK. Each job should be a single PDF file, and each page /side should be single page within that PDF (no spreads)
I am running out of time to print, what now?
Please do not hesitate to ask if the job is possible. We can always break the job up into two parts if necessary, a digital small volume to start followed by a larger offset volume if required.
I have not used you before how do I know I am going to get good quality?
We have very high standards and a quality assurance process to give you confidence you'll get a quality product.
I have signage to be done but don't know where to start?
Our professional team can come out to measure and recommend the best value options.
I want to do something different, can you recommend some different finishes?
Yes, we can work with you to understand your objectives and present you with a variety of options for your campaign.
Printing vs Embroidery
Screen 
printing
 is a process that uses inks that are applied to a substrate. … Screen 
printing
 pricing is usually determined by the number of colours being used and the number of items being 
printed
 with the same custom design. 
Embroidery
 is a process where thread is stitched into your custom product.
What about Fonts?
Your font should be embedded (full or subset). That is the standard in most PDFs, but if for some reason you are supplying the "native" files (i.e. InDesign, Illustrator, etc) then you need to include the fonts you have used, so we can make any changes and create the PDF for you.
What are the paper options?
We have so many to choose from, so we can give you a FREE sample book of our paper stocks.
What are the proofing options?
There is soft proofing, hard proofing and colour matching options.
Soft proofing – you'll be provided with a PDF or smart review electronic proof for online approval.

Hard proofing – you will receive an indicative Epson digital proof to show colour representation of your supplied artwork file.

Colour matching for precision jobs – a combination of Epson digital proof and on-site press check to ensure exact colour matches.
What does collate mean?
In printing, the term collate refers to the gathering and arranging of individual sheets or other printed components into a pre-determined sequence. Basically, collating creates consistent, logical sets from multiple parts.
What does ISO stand for?
International Standards Organisation.
What is best Binding options?
Perfect binding and saddle stitching are popular options:
In Perfect binding (also known as softcover binding), pages are folded, gathered, sewn, and glued into a cover to form a squared-off spine. Perfect binding is the preferred binding method for graphic novels, trade paperbacks, softcover children's books, colouring books, catalogues, literary journals, and quarterly magazines.
Saddle-stitching is the least expensive and simplest binding method available. In the saddle stitching process, parent sheets are cut, folded, and stapled together to form a finished booklet. This type of binding is used for single issue comic books, workbooks, shorter catalogues, cookbooks, and booklets of all kinds.
What is Bleed?
After trimming, the bleed ensures that no unprinted edges occur in the final trimmed document. It is very difficult to print exactly to the edge of a sheet of paper/card, so to achieve this, it is necessary to print a slightly larger area than is needed and then trim the paper/card down to the required finished size.
What is considered ready artwork recommendation with bleed?
We recommend 3 mm of external bleed on all files. So, if you want a business card to be 90mm x 55mm, your artwork needs to be 96mm x 61mml so that we have a buffer when trimming and you won't end up with white edges. We recommend 3mm of internal bleed on all files and 5mm on booklets. Colour space should be set at CMYK not RGB.
What is your turnaround time?
We have same day service available on certain jobs, depending on volume and need.
When should I plan to use Print?
Print should be considered as a part of the Marketing campaign when possible, especially if you want to make a lasting difference.
Where and when did printing start?
The printing press was invented in the Holy Roman Empire by the German Johannes Gutenberg around 1440, based on existing screw presses.
Why is it difficult when trying to match colours?
This can vary immensely when viewing from different screens. Unless you have the PMS colours or calibrated proof then there will be some form of variation.
Why Print is the way to go?