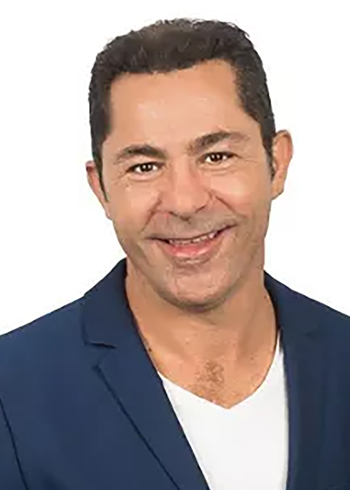 WHO WE ARE
Hello I'm Richard Nassif, and I'm glad you've dropped by to find out more about RN Printing. I've been in business for over 30 years, and really enjoy meeting people and socialising, the business has always seemed to me to be about establishing and maintaining good relationships. As it turns out, that's been great for business, as we've enjoyed healthy natural growth largely based on personal connections and referrals.
It's been good for my clients and associates too – sharing and introducing people to others, acknowledging that together we do better with reaching our end goals!
At RN Printing, we understand how important your Campaign is, thus why we believe everything we do for you needs to showcase your brand. This certainly motivates me, to be a part of your Successful marketing campaign and witness the final outcomes!
Remaining true to our high values is a priority to us, reaching excellence, maintaining quality and offering great consistent service. Other benefits we gain by Partnering with us and our national leading suppliers, specialist printers, is the ability to pass on to you the best value and price, save you and your marketing team much time and stress by coordinating the multiple requirements across all forms of print.
From business cards to all forms of signage, annual reports, light boxes, labels and stickers and more.
Please do not hesitate to contact us, we know we'll take excellent care of you!
OUR MISSION
---
To be the leader in providing outstanding print support to marketing teams. We do this by providing complete printing solutions that showcase your brand, save you time and money, and ultimately help your business grow.
WHY CHOOSE US
---
• The latest technology ensures a quality product
• Superior account management, including design and marketing assistance
• Fast on-demand trade printing
• Colour proofing
• Nationwide distribution
• Pick and pack services
• Commitment to excellence
We thrive on challenges, and on finding the best way to give our clients great valued outcomes.