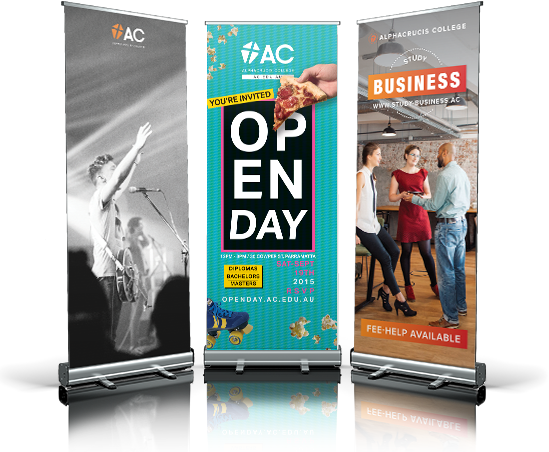 A Great Pull-Up Poster for a Good Price
Need something eye catching for the next tradeshow?
Are you looking for a design bound to steal the convention hall?
Is your booth in need of a fresh, new look?
Call us now and we'll print you a set of pull-up posters that does the job at a bargain price!